Description
Work Pod
Decibel 43 seamlessly combines furniture and Micro-Architecture. The elements create versatile space division and enclosures while keeping the overall feel of an open and social environment. They are designed to work together individually and collectively to create practical spatial concepts for group collaboration and individual privacy to optimise your office's productivity and creativity.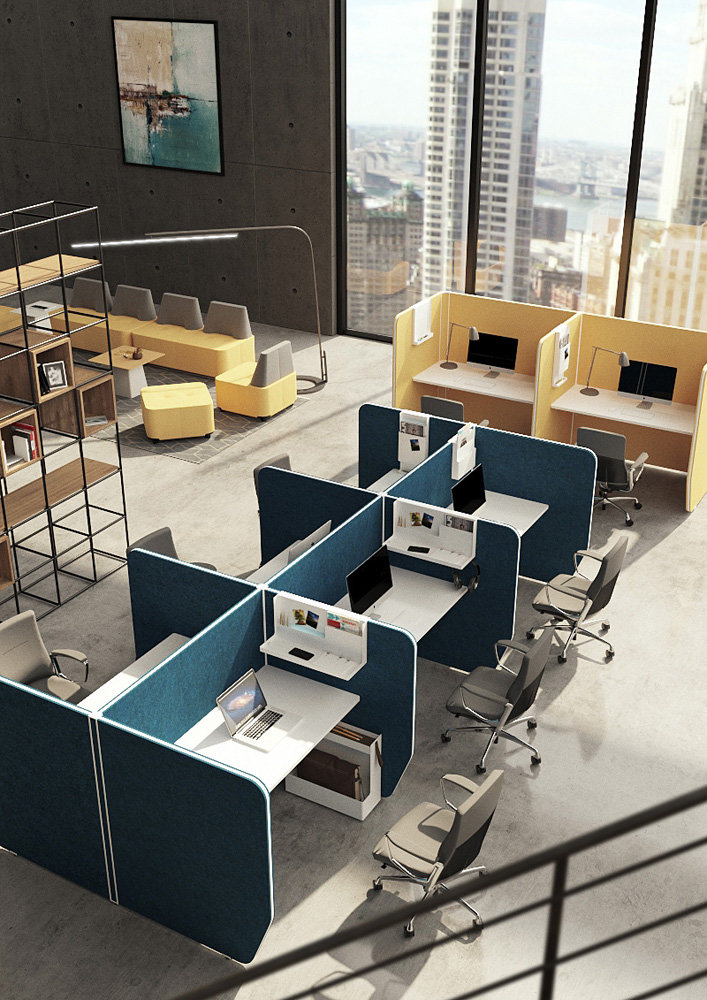 Interdependent Modules
Create interdependent large structures with Work Pod Hex. Here you can build multiple modules that share the same panel, for cost and space effectiveness. Led by purpose, backed by research, and driven by design, Decibel 43 will help you design great spaces so that we can work better.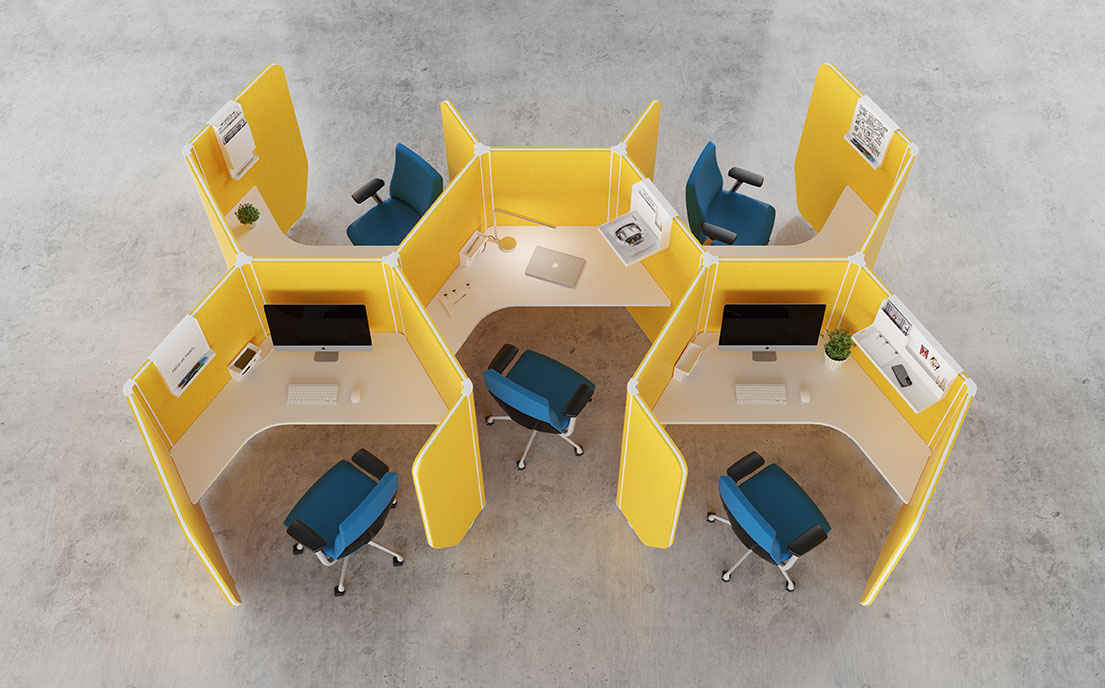 Meeting Pod
It provides the option to create a 'room-within-a-room' for acoustic and visual privacy which can be fully integrated with media, data and electrical management.
The unit can serve as a video conference, presentation or meeting room- allowing privacy without isolation. The Meeting pods are offered in various sizes and can be fitted with fixed tables.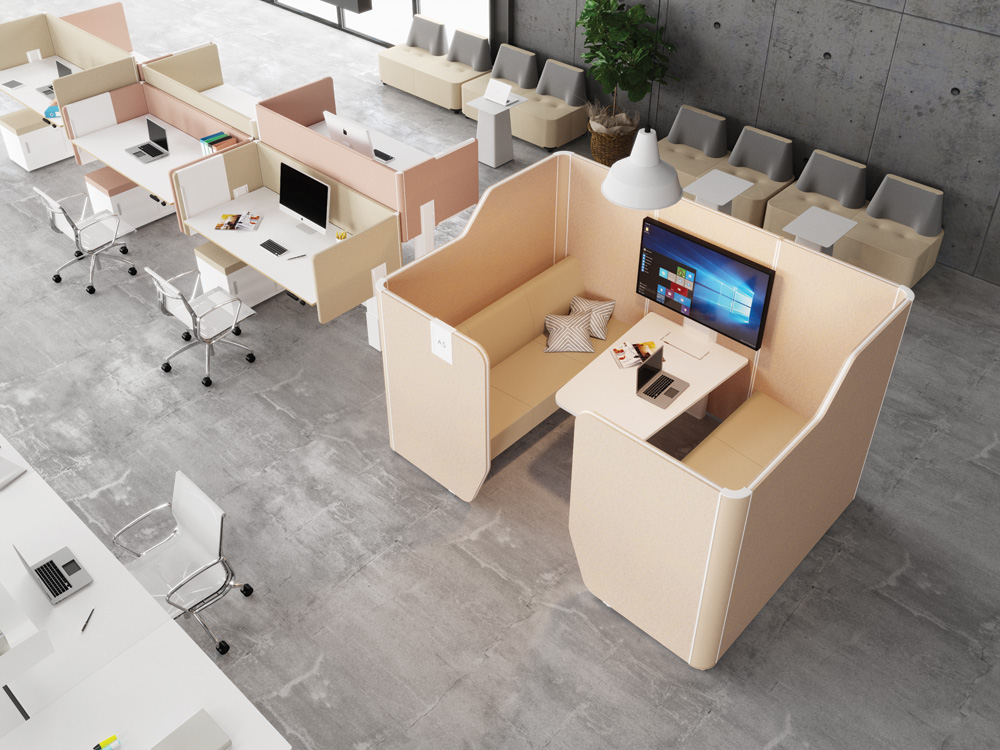 Media Hub
Essential for private communication in public areas, the Media Hub provides a collaborative workspace for meeting in formal or casual contexts. Tall acoustic panels keep conversations in check and visual distractions out. The panel allows media and electrical integration. The acoustic panel is also with height adjustable meeting table.
Seat Pod
Create a lounge-based setting that facilitates casual collaboration and social connection. The back screen of the Seat Pod creates a versatile space division and enclosure while keeping the overall feel of an open, social environment.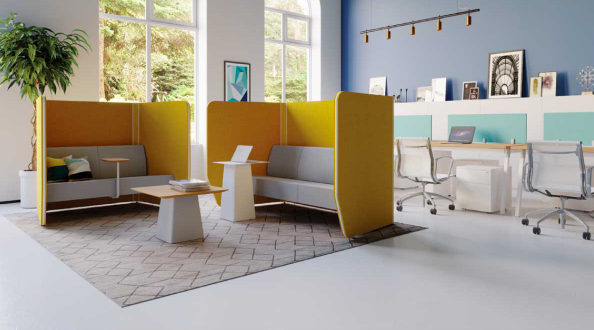 Call Pod
The Call Pod is designed to provide complete privacy for people to make some important calls. It is equipped with a ventilation fan to circulate the air within. On top of that, there are power points for laptop and mobile phone charging. Ambient light is integrated as well in the ceiling of the pod.