Description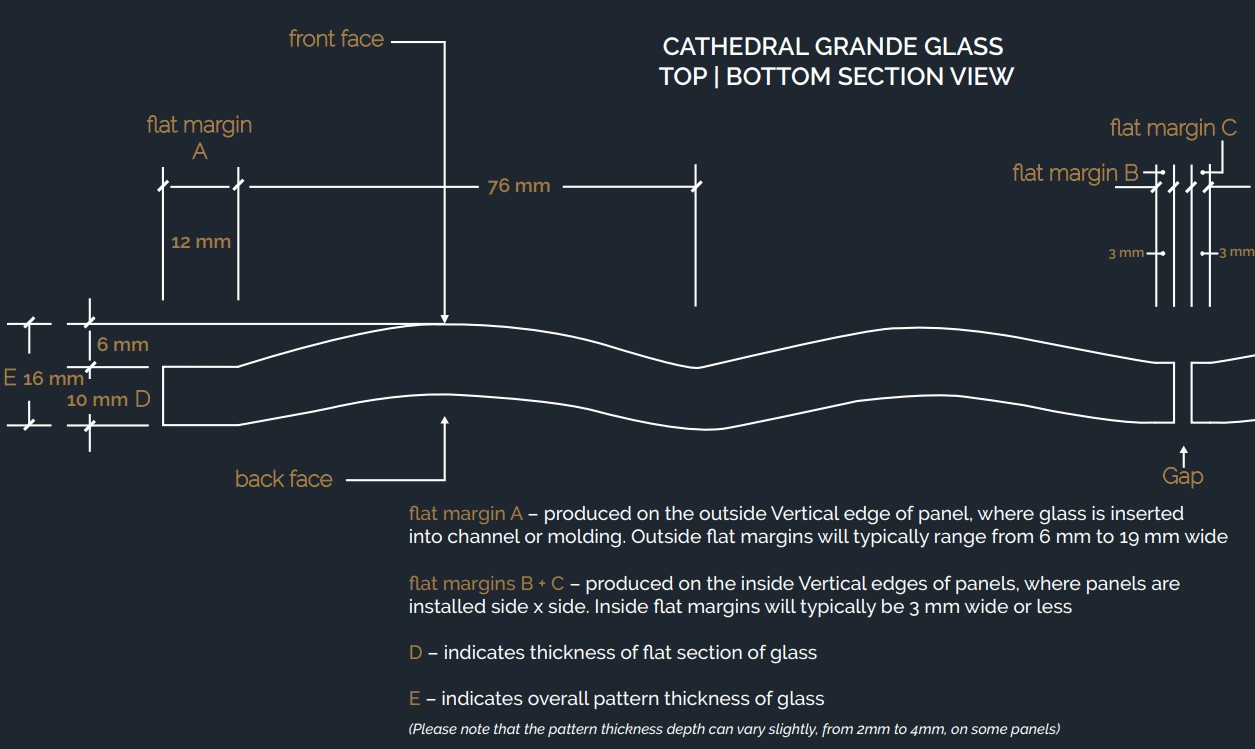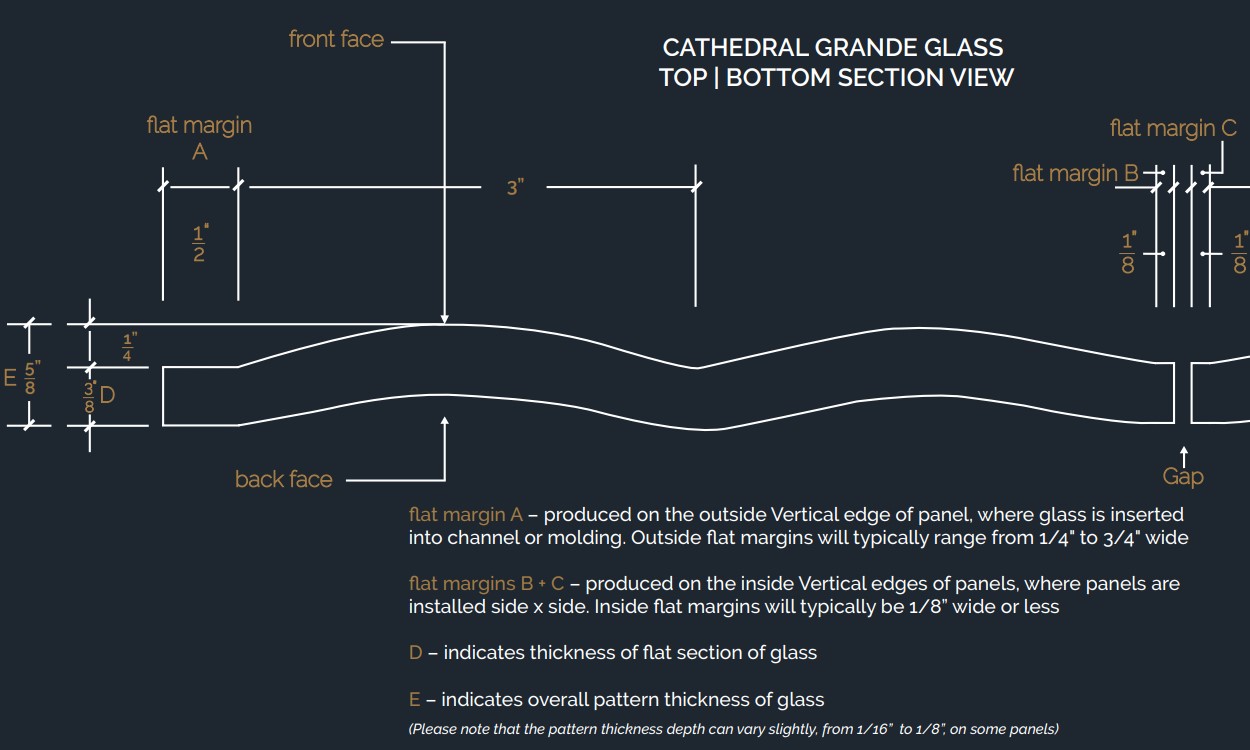 Minimum Panel Size
1'0 x 1'0  (300 mm x 300 mm)
Standard Maximum Panel Size –Single layers of tempered glass
1/4″ Glass – 4'0 x 9'0 (6mm glass – 1219mm x 2743mm)

3/8" Glass – 3'0 x 8'0 (10mm – 914mm x 2438mm)

1/2″ Glass – 2'6 x 8'0 (12mm – 762mm x 2438mm)

Standard Maximum Panel Size –Double layers of laminated glass
1/2" Glass – 4'0 x 9'0   (12mm glass – 1219mm x 2743mm)

5/8" Glass – 5'0 x 10'0 (15mm glass – 1524mm x 3048mm)

Finished Panel Size
All orders are produced with finished, cut to size, ready to install panels
Panel Thickness
3/8", 1/2″ (10mm, 12mm)
Glass Types
Clear · Low Iron · Bronze · Black
Edgework
Machine flat polished
Flat Margins
Outside Vertical Edges – from 1/4″ to 3/4″ (6mm to 19mm). Interior Vertical Edges – 1/8" to 1/4″ (4mm to 6mm)
Pattern Details
If using 3/8" (10mm) thick flat glass, after pattern is formed, overall pattern thickness increases to 5/8″ (15mm). Pattern thickness may vary , so allow 1/16" (2mm) variance. Front surface has a Convex shape, while back surface has a Concave shape. Individual flutes are 3" (76mm) wide.
Safety
Tempered, Laminated
Viewing
Silvered glass is designed to be pressed against another wall surface and viewed only from the front side.
Cleaning
Our glass products can be cleaned with liquid cleaners and paper towels, or soft clothes. Liquid cleaners without ammonia will help reduce streaks on the glass. Avoid all abrasive cleaning materials.