Description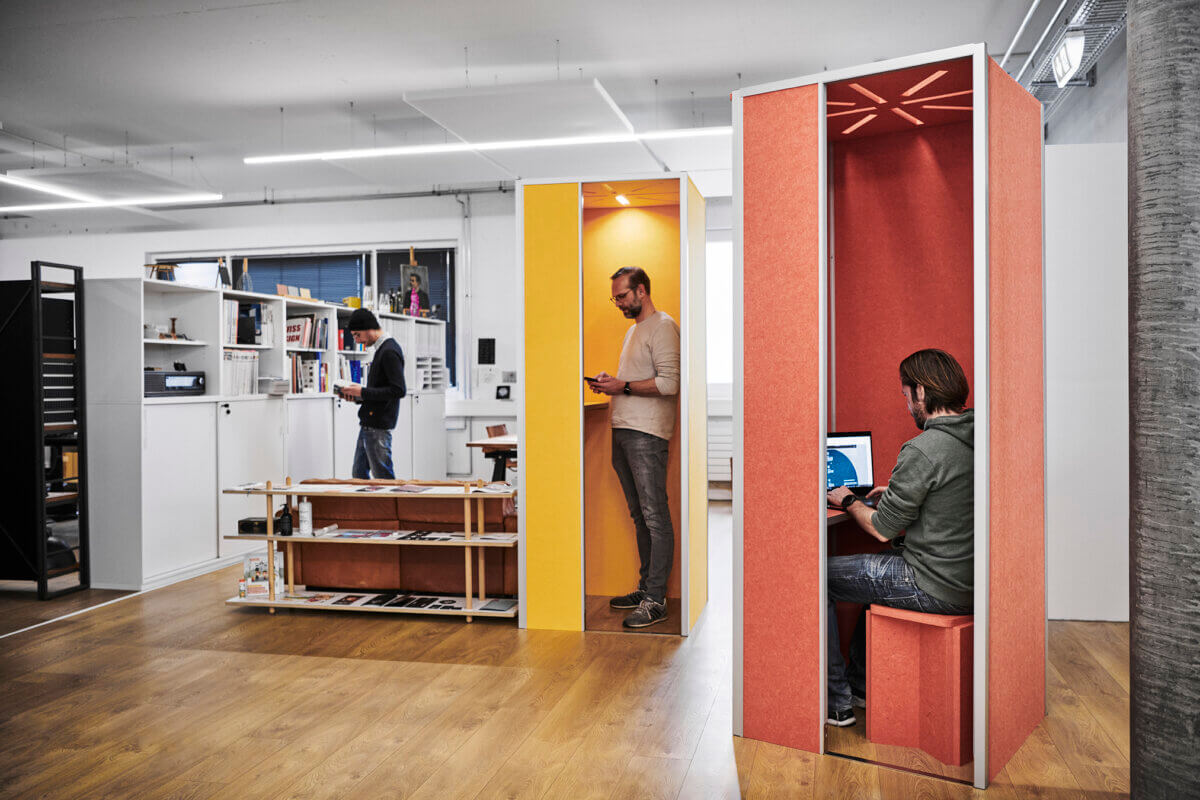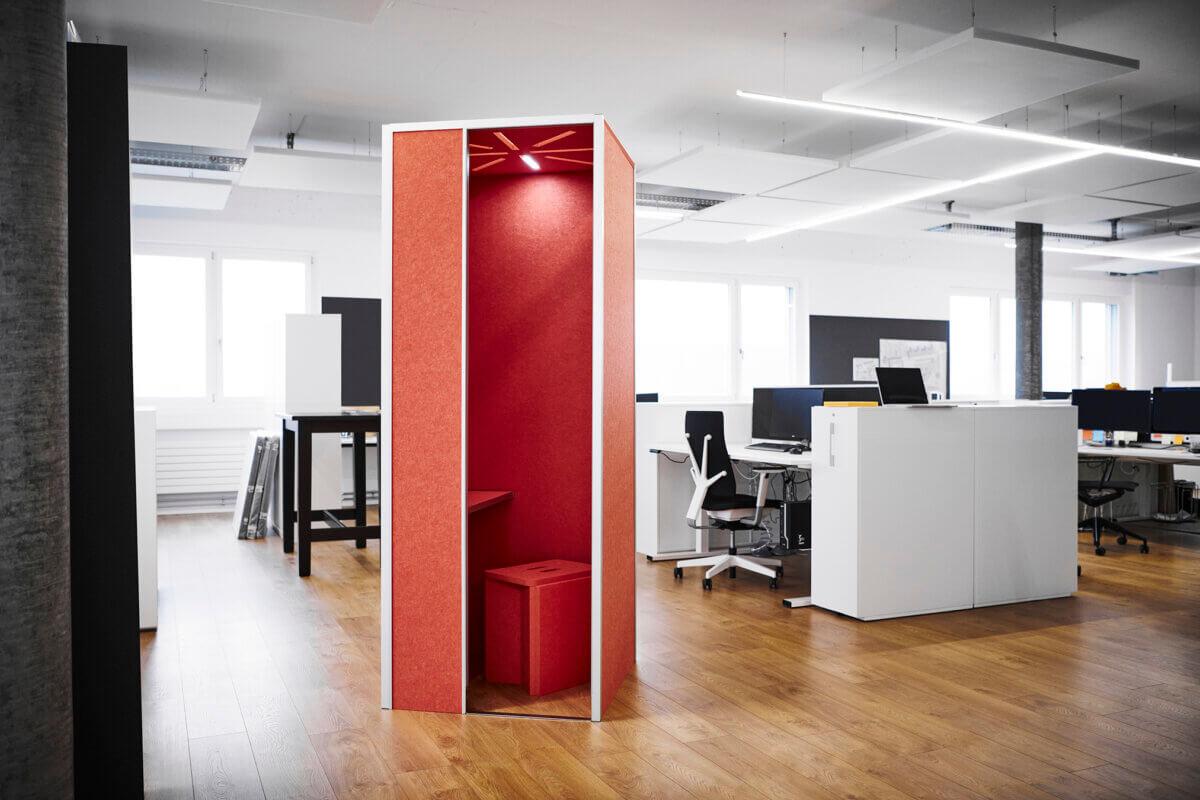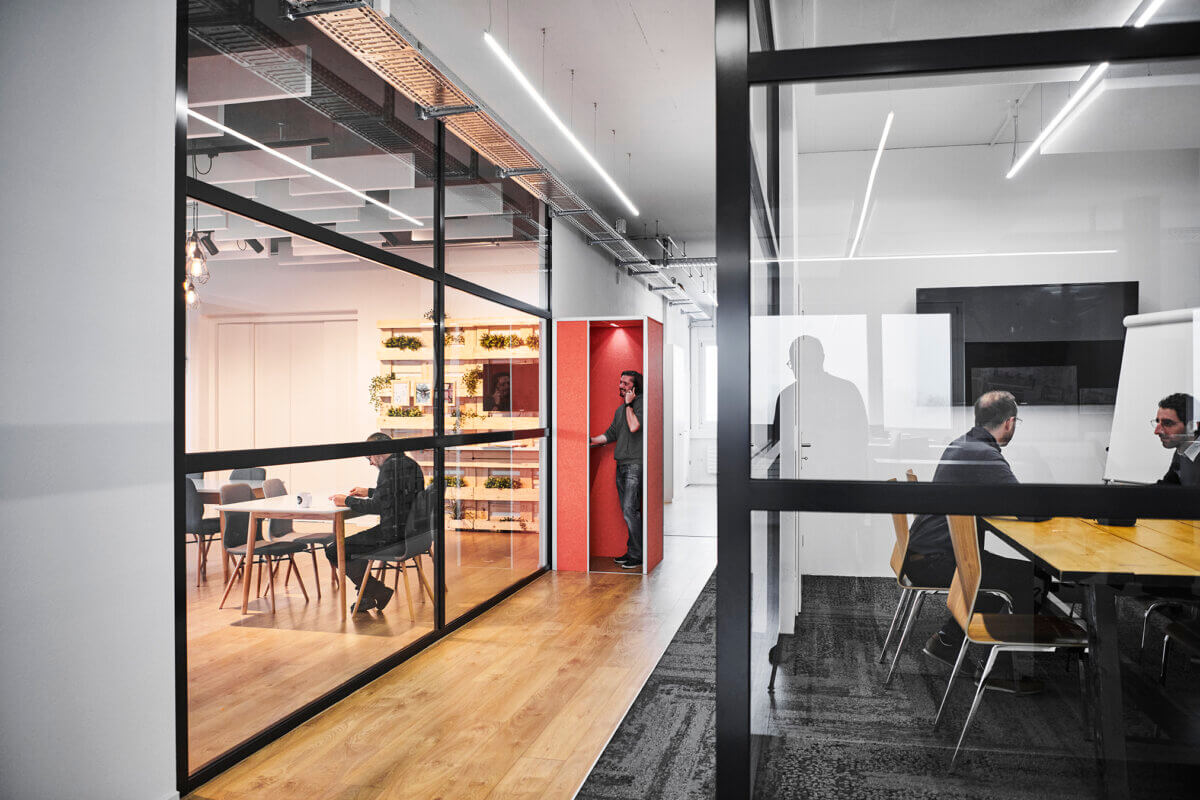 OPTIONAL WITH GLASSDOOR
The practical and space-saving folding door provides even better protection during phone calls and video calls. The compact and acoustically effective silent booth can thus meet further needs in open office spaces.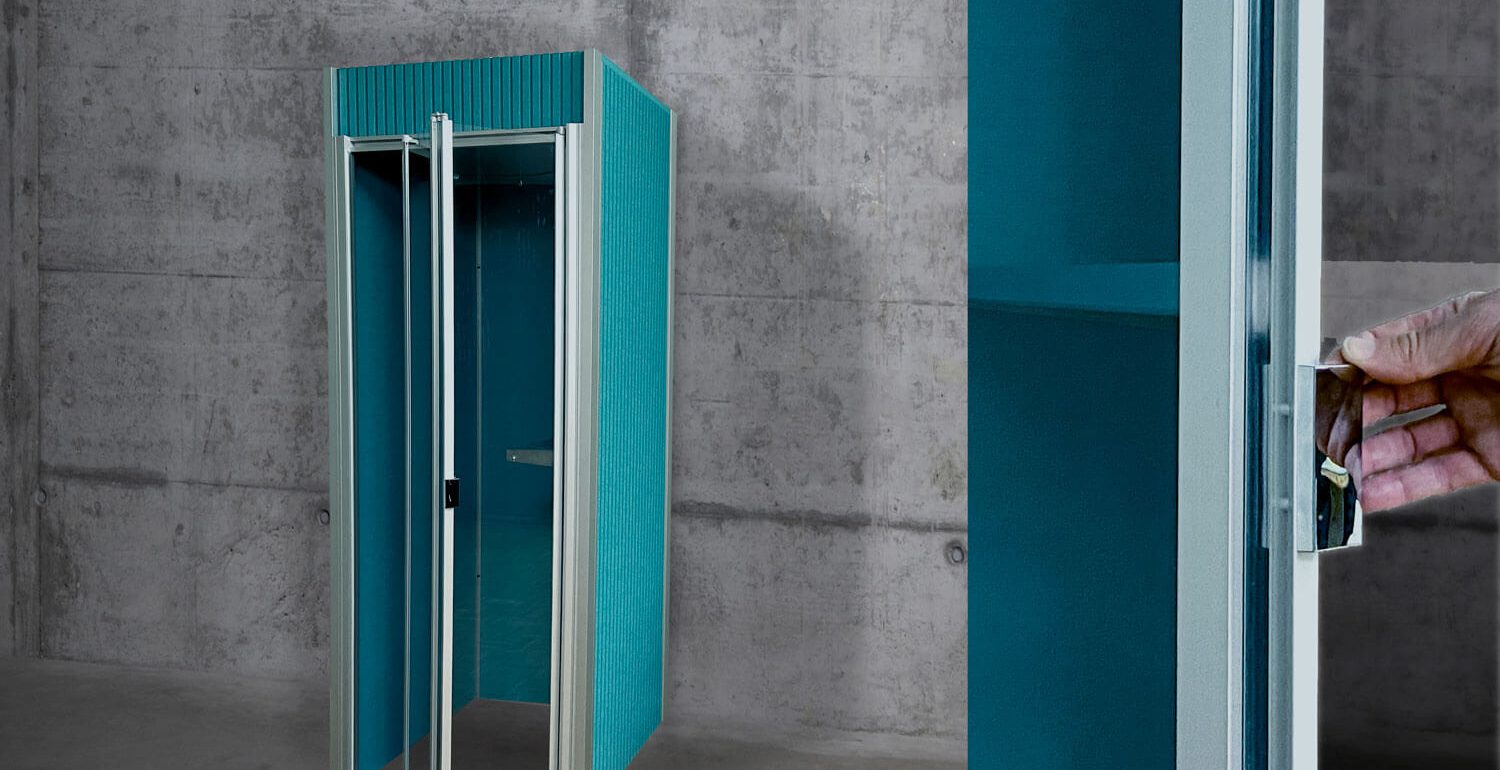 THREE FRAME COLOURS
The EchoBox® is a speech booth with a height-adjustable desk and a foldable chair. There is a choice of 21 colours for the EchoBoard® and 3 different colours for the aluminium frame.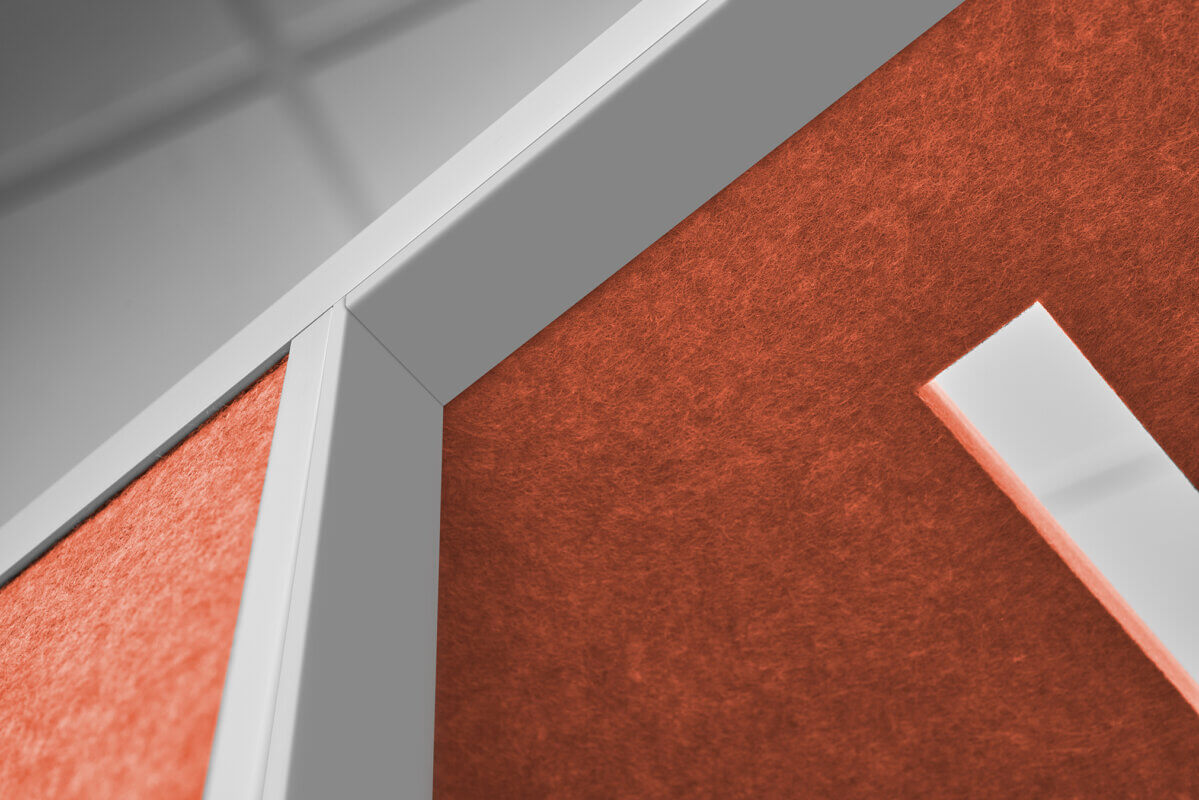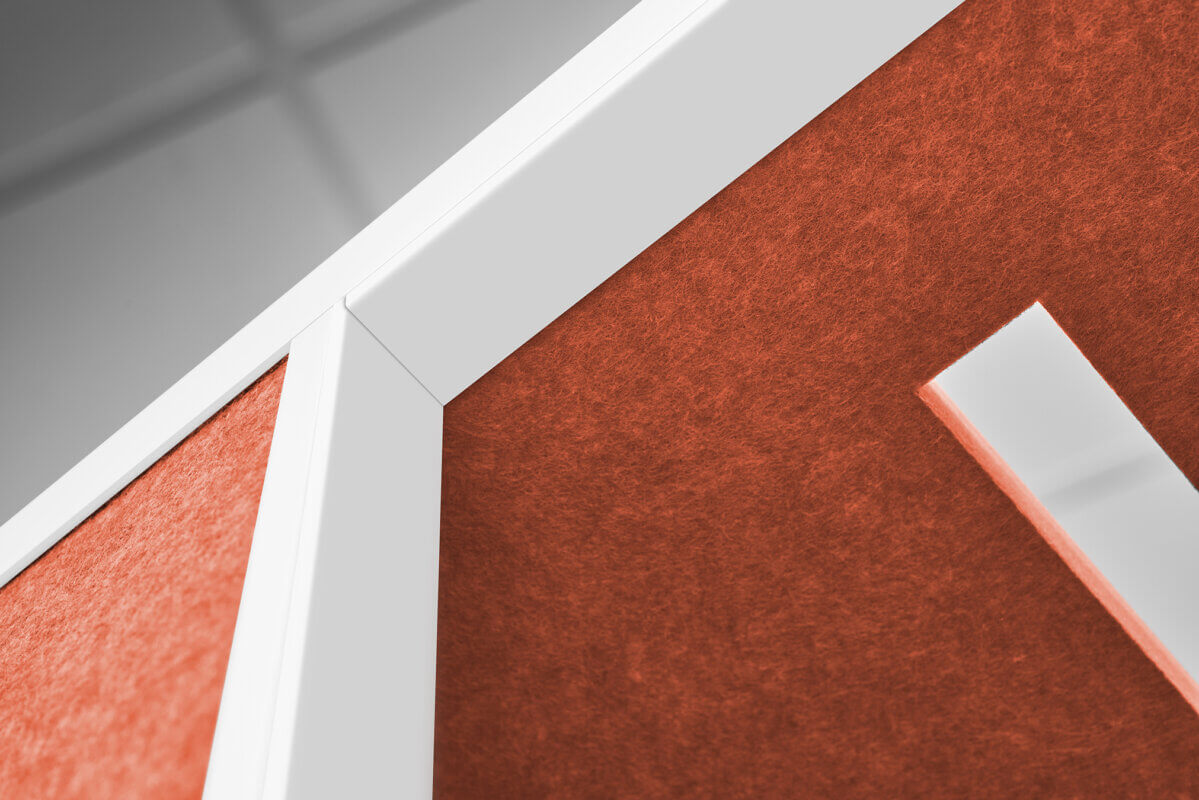 The high-performance EchoBoard® acoustic absorber made of recycled PET creates a personal focus space. It provides optimal protection from ambient noise and increases the acoustic well-being in the room.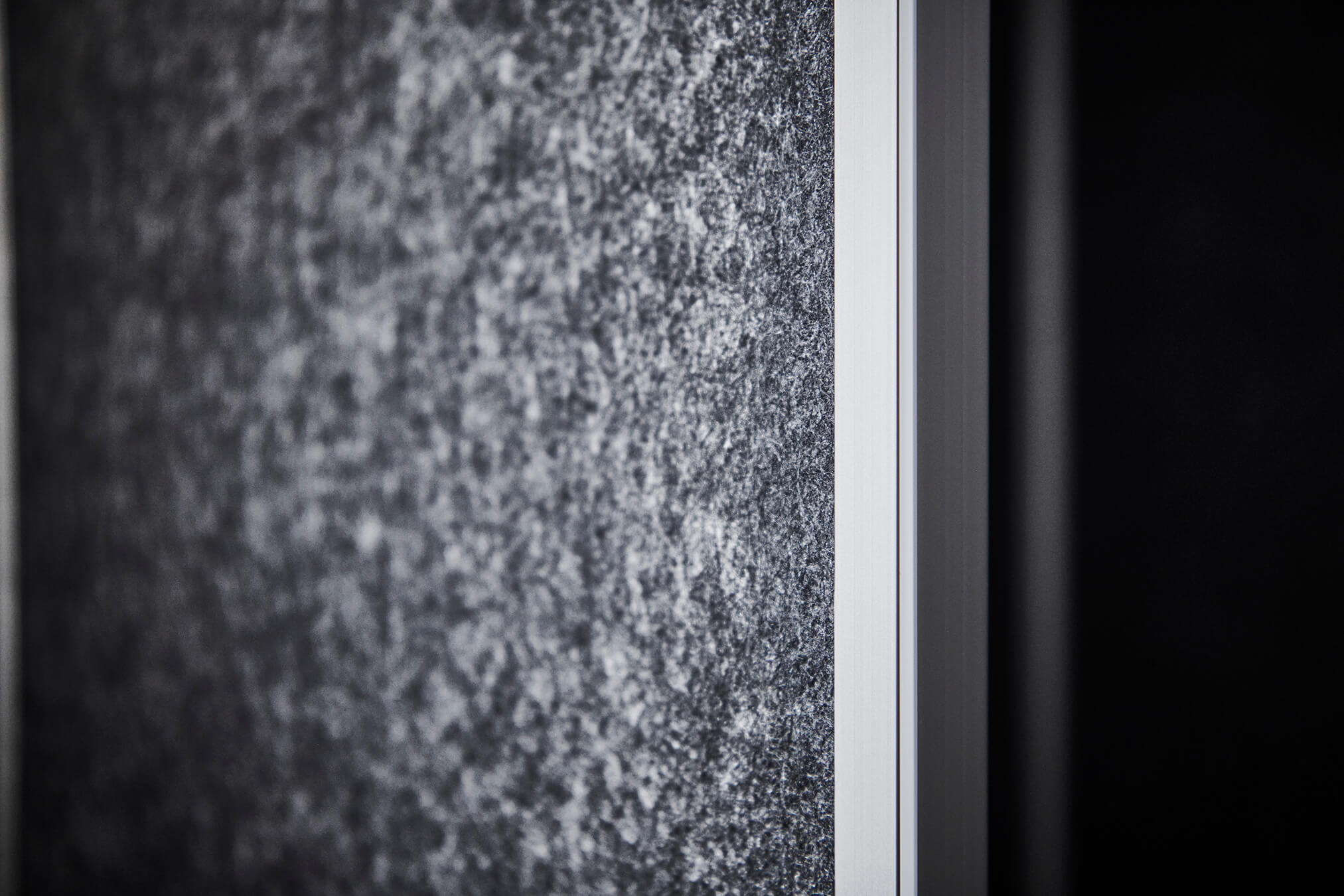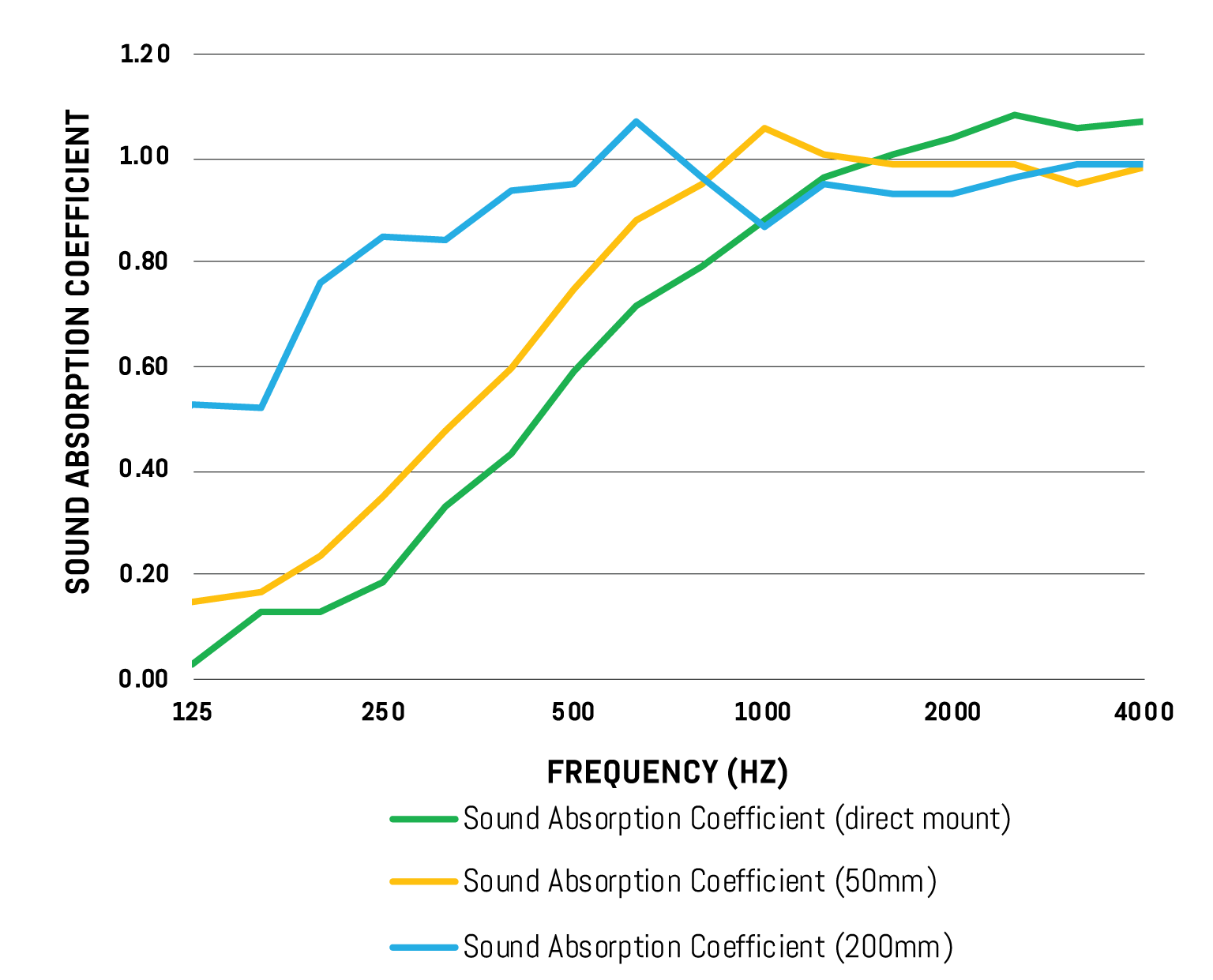 QUICK INSTALLATION
The conversation booth can be assembled without tools, its seven parts weigh only 42kg.
SUSTAINABILITY
EchoBoard® is made of 100% PET with a recycled content of at least 50 PET bottles per square metre. It is recyclable, is taken back and made into EchoFlakes® These, in turn, are used again for new ECHOJAZZ products like our EchoTower®.