Description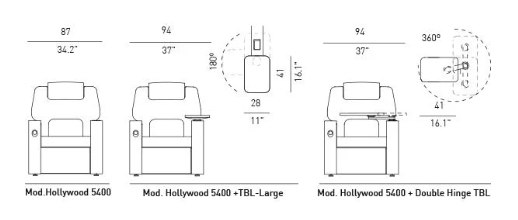 Up to three independent motors to control the headrest, backrest and footrest independently.
Available as a single seat, twin-seat or link-seat with shared armrest.
Automatic return system which facilitates the passage in case of an emergency evacuation.
Various accessories can be included to meet the needs of any space: tables, trays, privacy & safety  modules, glide-up arm, integrated lights and power charging points, among others.
Possibility to add custom embroidery and stitching.
Optionally, the seat can include a tilting mechanism or our automatic cleaning system, for effortless cleaning.
Optionally, finish in leather with micro perforated areas to improve transpiration is available.
Reaction to fire:this product complies with international standards.