Description
Lex
The LEX office is minimal, utilitarian, timeless.  Patented thin shelves are amazingly robust and light in scale.  Beautifully-proportioned casework is built for performance and enduring appeal. LEX is light, lean, luxurious.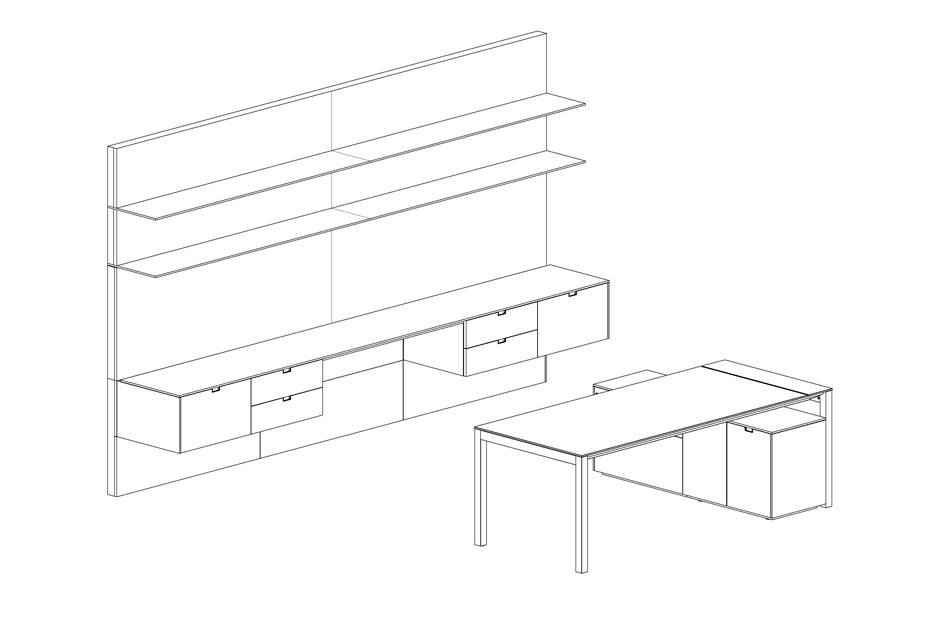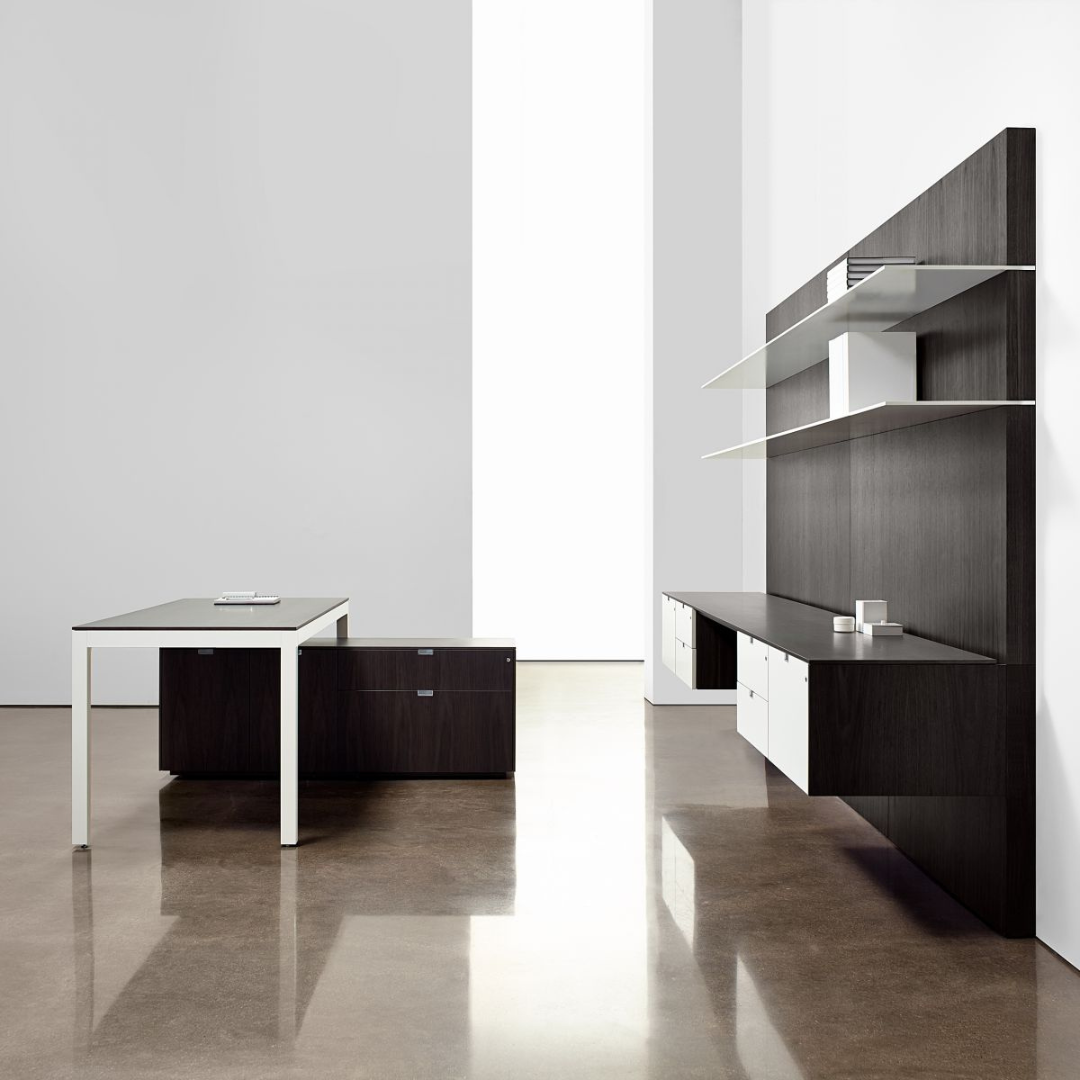 LEX offers a refined modernism with light-scale aesthetics and ground-breaking materials.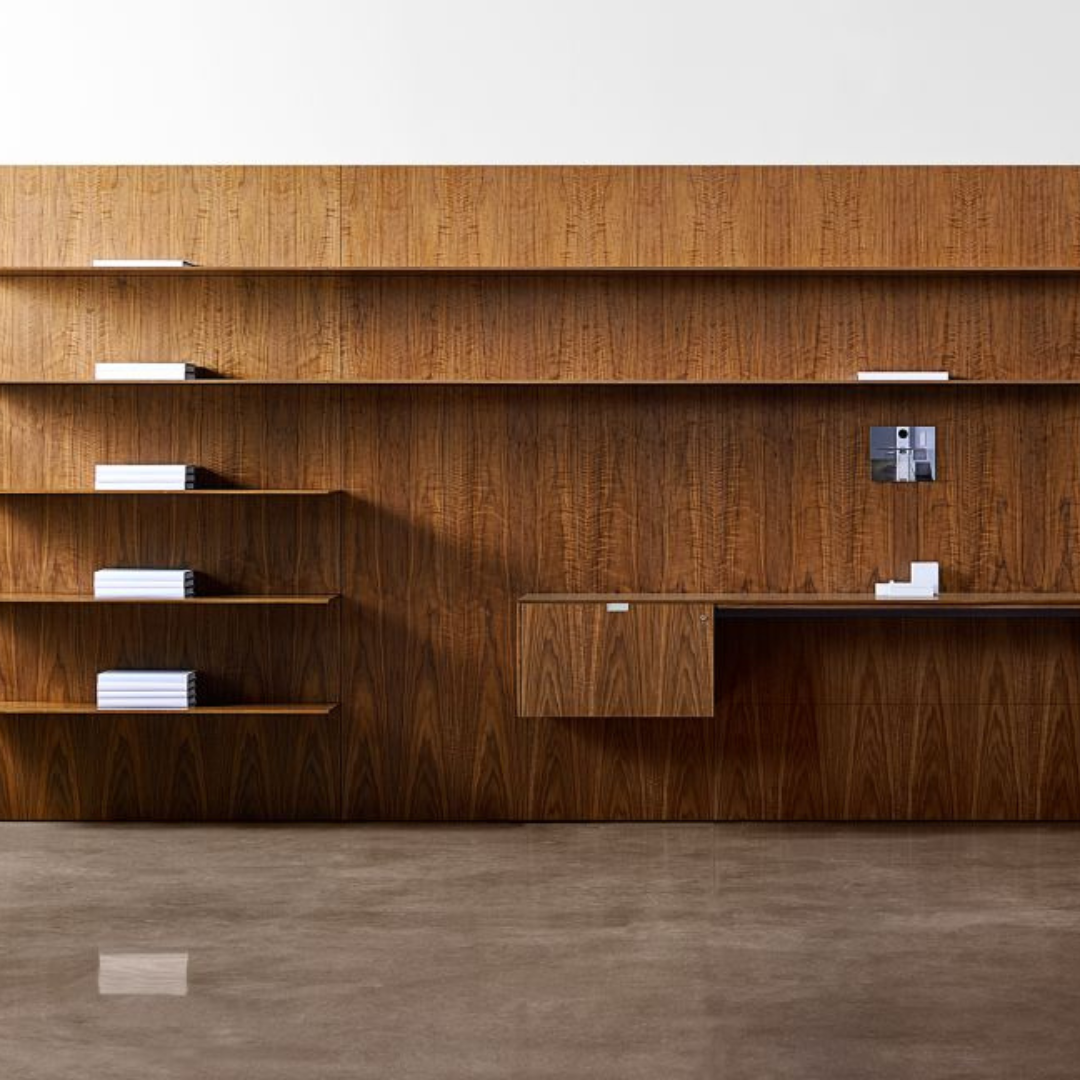 Patented innovation allows amazingly thin 3/8" thick shelves to support full loads in any wood finish.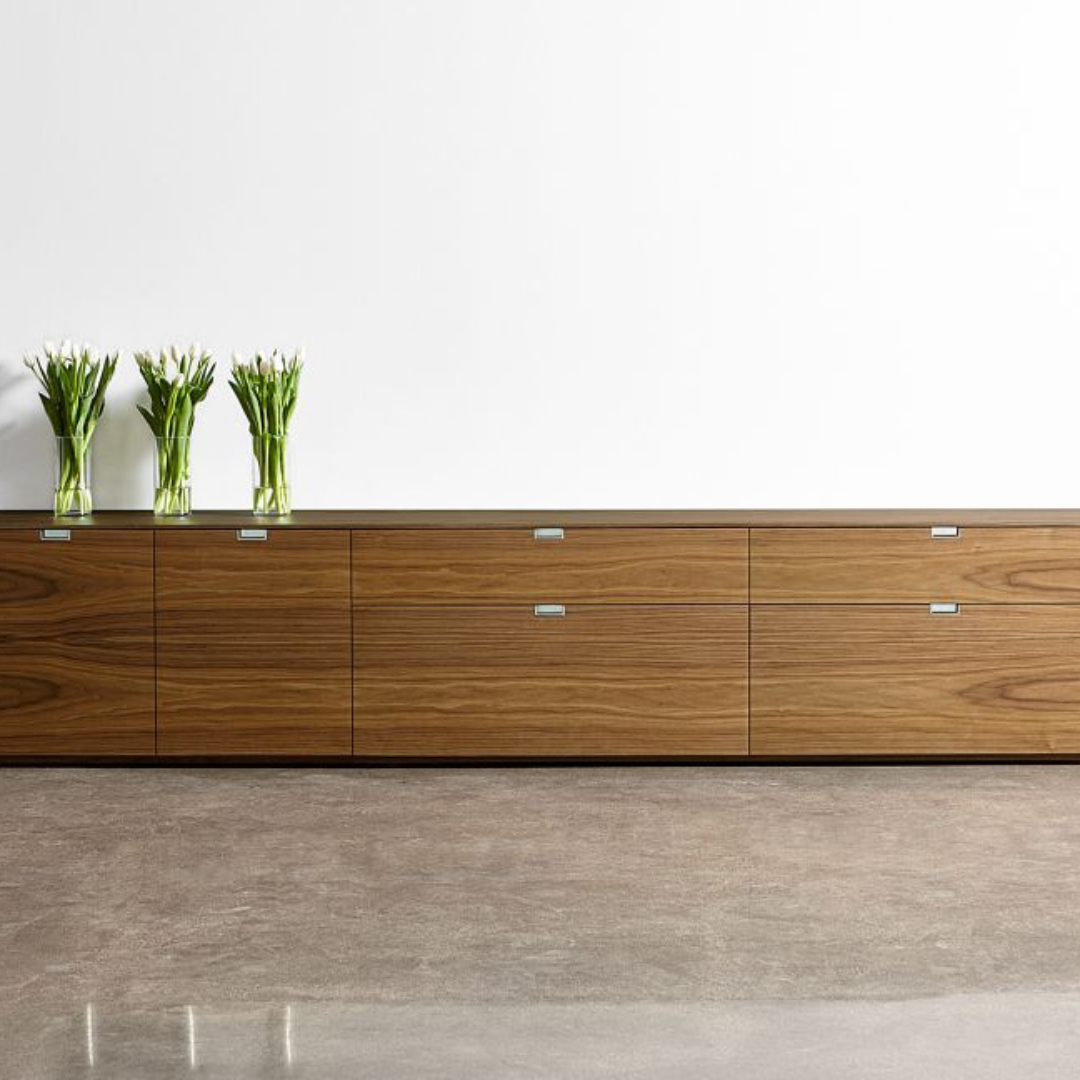 LEX marries state-of-the-art engineering with world-class quality craftsmanship.
Visually-connected space becomes truly unified when materials and quality are applied with consistency across private office, open plan, and meeting spaces.