Description
The modular construction of the pouffes allows for changing their configuration and arrangement. They are perfect as seats or handy tables for putting a laptop. The rotational mechanism ensures movement of the second and third level of the pouffes on a pivot and therefore allows for quick rearrangement.
Tapa line includes also a round table which increases functionality and comfort of using poufs.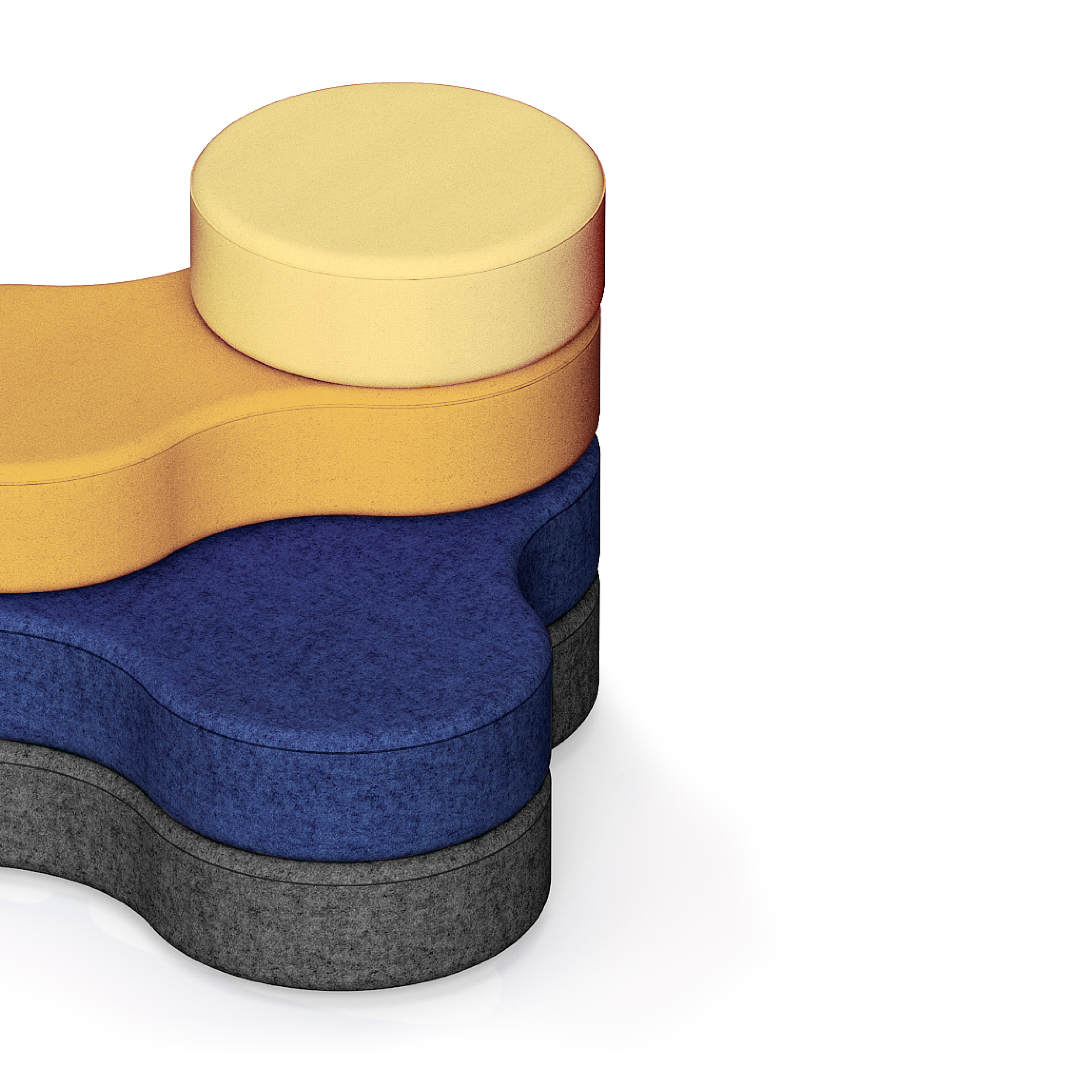 Carcass : Chipboard (18mm) or birch plywood (30mm) + metal rotational mechanism.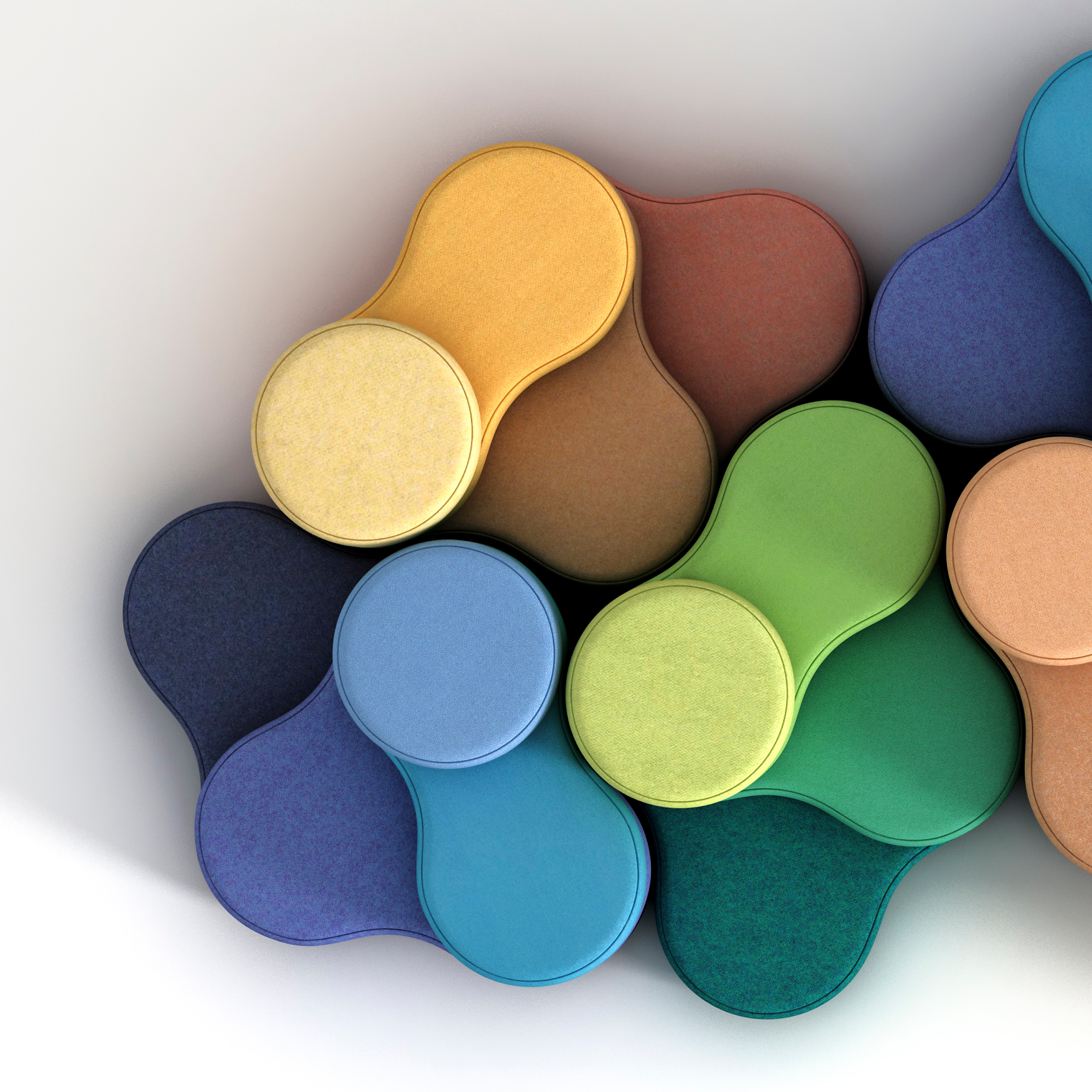 Finishing : Blazer/Synergy fabric.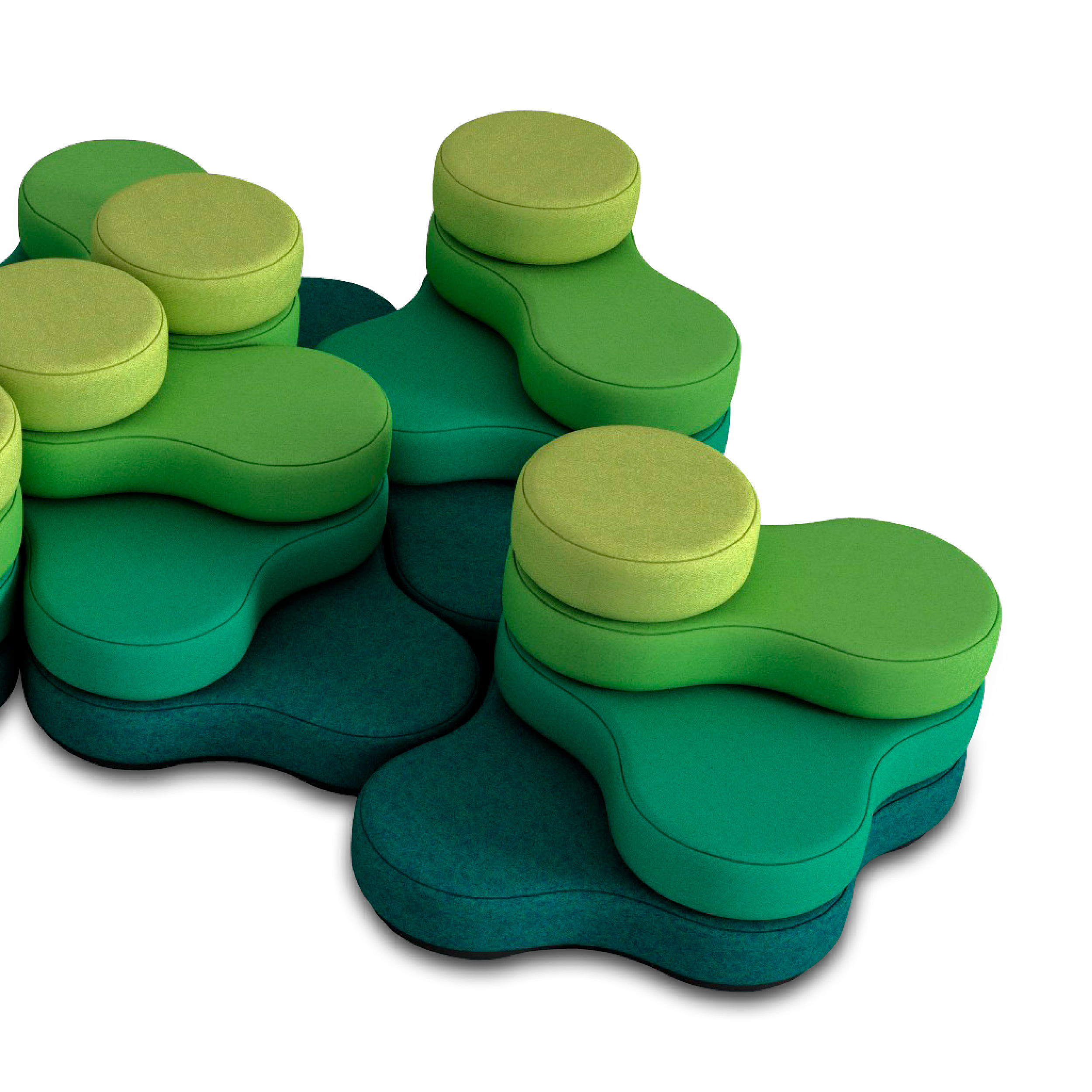 Possibility to shade particular pouffee levels or to choose contrasting colors.