Description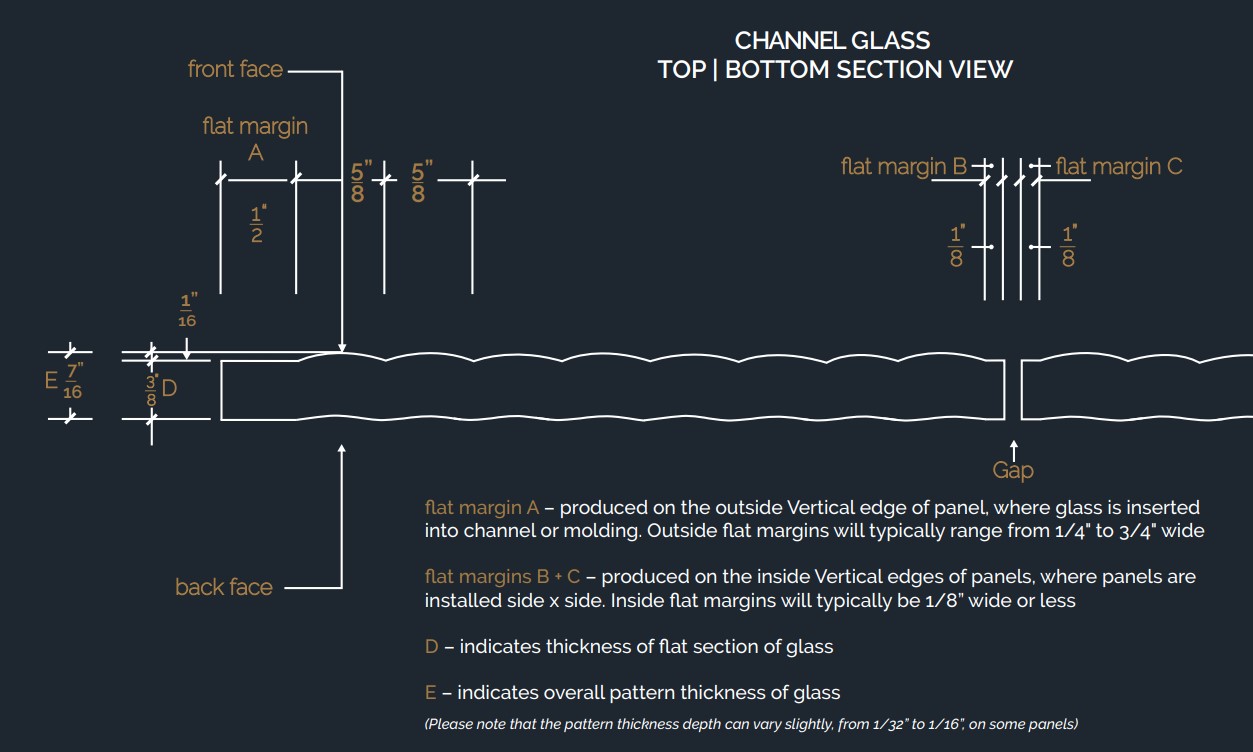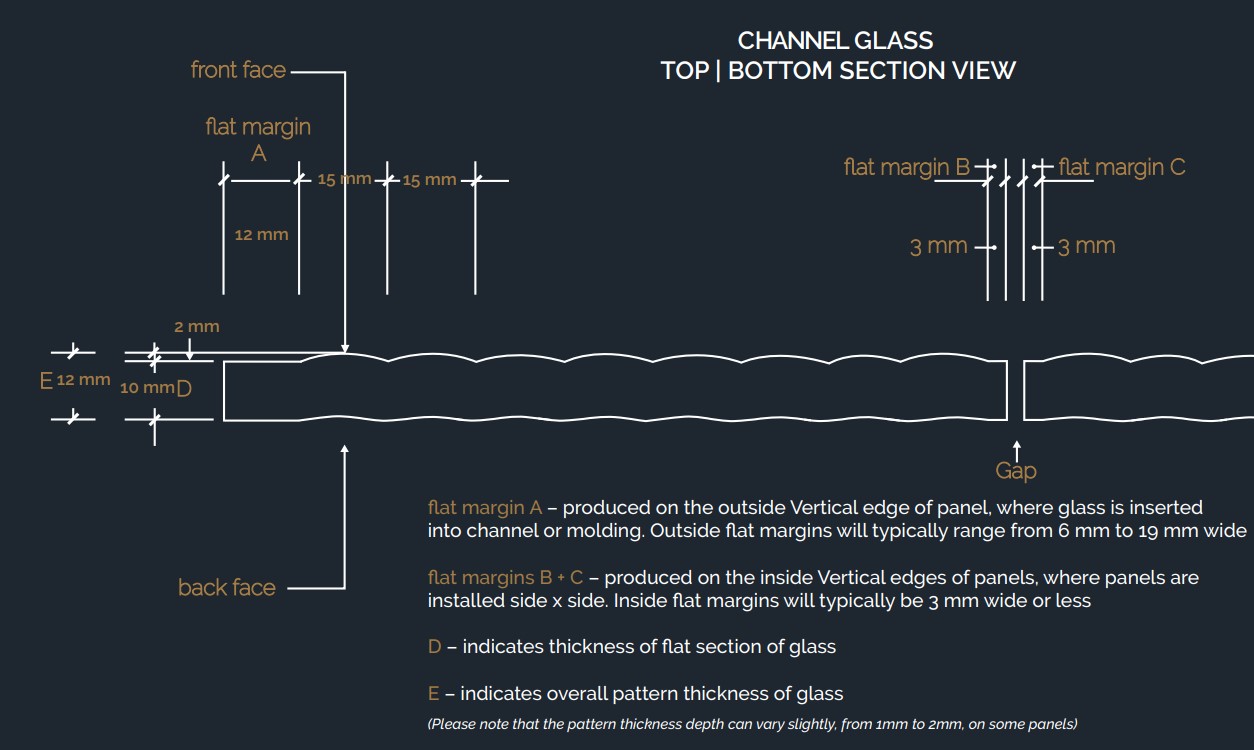 Minimum Panel Size
5'0 x 10'0  (1500 mm x 3000 mm)
Clear glass, Low Iron Glass
1/4″ Glass – 6mm glass

3/8" Glass – 10mm glass

1/2″ Glass – 12mm glass

Glass Types
Clear · Low Iron · Bronze · Black
Panel Thickness
1/4″, 3/8", 1/2″ (6mm, 10mm, 12mm)
Edgework
Machine flat polished
Color Finishes
Lucent, Pearl
Privacy Finishes
Frosted, Etched
Flat Margins
Outside Vertical Edges – from 1/4" to 3/4" (6mm to 19mm).
Interior Vertical Edges – 1/8" to 1/4" (4mm to 6mm).
op & Bottom Edges – 1/4" to 3/4" (6mm to 19mm)
Pattern Details
Individual Flutes are 5/8" (15mm) wide. Back surface is flat.
Flutes can run in vertical or horizontal direction.irection
Safety
Tempered, Laminated
Cleaning
Our glass products can be cleaned with liquid cleaners and paper
towels, or soft clothes. Liquid cleaners with out ammonia will help
reduce streaks on the glass. Avoid all abrasive cleaning materials.